The Group has been in existence for over 60 years. During this period, it has established itself in its key markets of milling and paper bags.  Over the years, the management team has built up a wealth of experience and is now seeking to apply this to its new Insurance arm and any new markets it finds attractive.
---
Our History
1949
Nairobi Flour Mills Limited commenced in 1949 as small scale grain millers, in Clarke Lane off White house road (now Haileselassie Avenue) Nairobi. It moved to its current location in Industrial Area in 1957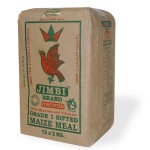 1967
The company introduced the Brand 'JIMBI' - a household name in most Kenyan homes. The 'JIMBI BRAND' is the second brand introduced in the history of the Kenyan grain milling market.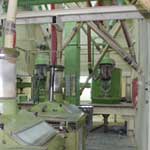 1971
In 1971, the company went into large scale maize meal production with the purchase of Miag machines made to the company's specifications. In 1976, it purchased yet another milling plant from Buhler Miag increasing its maize milling capacity to 255 tonnes in 24 hours.In the 1980's the company purchased packing machines to uphold hygiene in its maize meal products.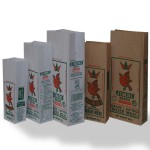 1985
The group acquires United Bags Manufacturers, a medium-scale paper, sacks and bags manufacturer with the aim of fulfilling Nairobi Flour Mill's requirement for the packaging of its flour.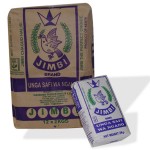 2001
The group modifies one of its Maize meal plants to a wheat meal plant. Subsequently JIMBI Home baking is introduced. The company also introduced a maize precleaning unit which makes the maize meal product to be of superlative quality to that of most maize meal products in the market.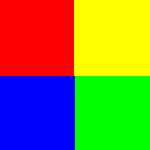 2013
United Paper Bags which already does 2 color printing introduces new technology to undertake 4 - color printing.