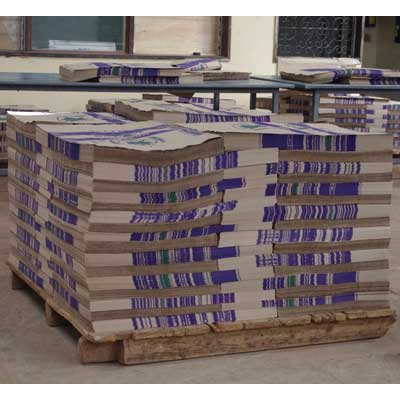 United Bags Manufacturers Ltd
Quality paper bags at an affordable price manufactured in Kenya
In 1985, United Bags Manufacturers Ltd was acquired, a medium-scale paper, sacks and bags manufacturing factory with the aim of fulfilling Nairobi Flour Mill Ltd's total requirement for the packaging of its flour.
---

United Bags Manufacturers Ltd can produce a wide variety of products from grocery bags to 4 color branded bags in various sizes.
---
Operations
The automated paper bag manufacturing technology can be run per the production order from the customer. Prior to the run taking place the factory has the capability to make design improvements if required. Our products are available to be sold locally and internationally.
People Management
Our workforce consists of approximately 60 employees. Training programmes are offered to workers as and when required although basic fire, health, and safety training are held on a periodical basis.
Technology Advancement
The company has recently installed 4 colour technology which gives it the ability to print more complex designs on the paper bags. The company uses food grade non toxic inks which are suitable for its products. The inks suppliers used have also been selected for their quality and colors are matched with the clients requirements before production begins.