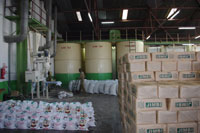 Nairobi Flour Mills Ltd
The company introduced the brand 'Jimbi' for its maize meal products & subsequently introduced Home Baking Flour.
We strive to ensure our goods are affordable to the 'wanainchi' without compromising on quality. Family-run Nairobi Flour Mills Limited commenced in 1949 as small-scale grain millers in Nairobi, Kenya. In 1967, the company introduced the brand 'Jimbi' for its maize meal products and subsequently introduced Home Baking Flour.
---

The JIMBI Brand is well known for its high quality products and enjoys a high level of consumer loyalty.
---
Operations
The fully-automated manufacturing technology can be run 300 days per year depending on customer demand. The company's production floor layout consists of procurement where high quality maize with 12-14 percent moisture content is procured and stored in optimal conditions in the warehouses. The milling process and packaging then takes place in 1kg and 2kg packets as well as for larger loads (quantities in form of bags). All products are sold locally with no exports.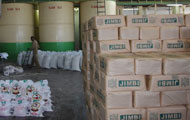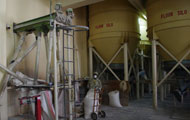 People Management
Our workforce at Nairobi Flour Mills Ltd consists of between 80 and 100 employees. Training programmes are offered to workers as and when required although basic fire, health, and safety training are held on a periodical basis.
Technology
The company has installed IT systems, to significantly assist in measuring, analyzing and investigating performance. We ensure that quality is maintained right from the procurement stage where moisture meters are used to determine the quality of raw maize, right up to the finished product when samples are tested to maintain quality levels. Over the years, all installed machines have been constantly upgraded and well-maintained to meet our quality standards.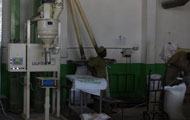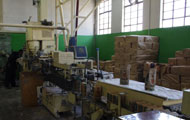 Machinery & equipment
The maize milling unit comprises of Buhler Milling machines, 3 Fawema packing machines, an Augur conveyor and a micro Dozer. All the above machines originated from Germany with the exception of the Buhler milling machine which originates from Switzerland.
Distribution Network
Nairobi Flour Mills' major customers are distributors and retailers and bulk discounts are offered to encourage bulk buying. Most of the company's customer base is located on the outskirts of the city, so distributors are offered transport rebates on collection to ensure minimal costs of transportation are levied on our finished goods.